Tile Flooring in Rancho Cucamonga, CA
Tile flooring has been one of the most popular flooring options for centuries and it has been used to enhance and improve different floors, walls, and other surfaces within homes and businesses. To this day, it still remains a popular flooring choice among home and business owners for its style, durability, and benefits. At Foothill Carpet Flooring America, we will work with you from selecting your tile flooring all the way to installing it.

Visit our showroom in Rancho Cucamonga, CA, to begin your flooring renovation project. Whether you are looking for a ceramic, porcelain, or stone tile, you simply cannot go wrong with a tile from our selection. Shop our tile flooring and discover the difference sturdy, long-lasting tile can make in your space. We offer tile from the best brands and manufacturers so that you are getting quality flooring that will last for years to come.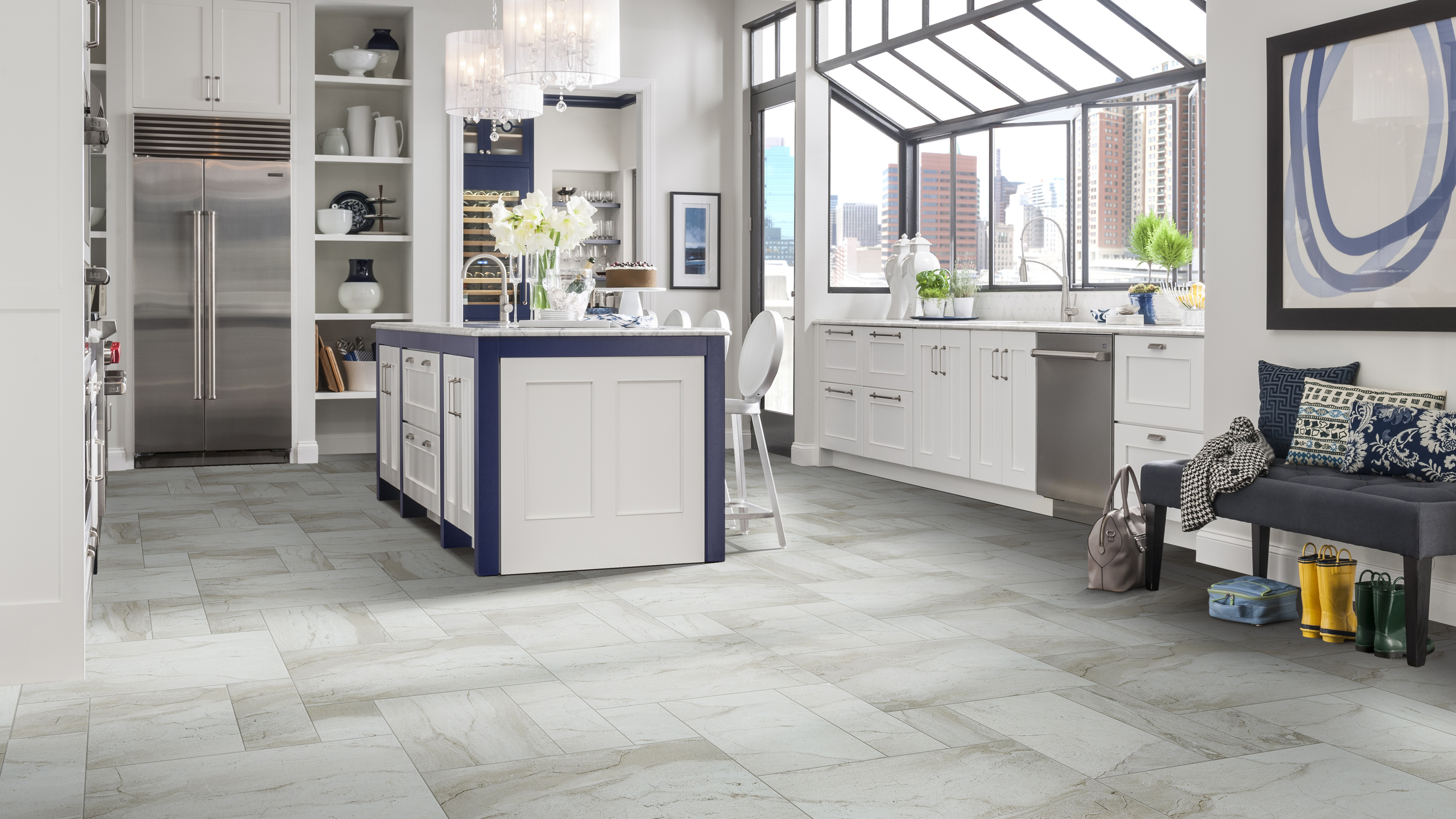 Tile Floors & Their Many Benefits
Time and time again, tile flooring has proven resistant to the most common types of wear and tear in high traffic areas, such as water damage, staining, scratching, denting, fading, and more. Tile is a very durable type of flooring that will last for years to come with little maintenance needed. As far as daily maintenance is concerned, all you need to do is sweep or vacuum regularly with a weekly damp-mop to remove any dirt and debris that may have accumulated.

Available in a wide range of shapes, sizes, colors, and finishes, tile is a great compliment for any interior home design. Whether you want something modern or traditional, you are sure to find the ideal tile to fit your space. One of the best benefits of tile is that you can customize the pattern of your new tile floors any way you want. Whether you prefer the classic look of white porcelain tile throughout your home or you want different hues of natural stone tile for something truly unique, our team is here to help you turn your flooring dreams into a reality. Learn more about the types of tile we carry:
Ceramic Tile
Ceramic tile is made from clay that has been permanently hardened by fire. This type of tile combines beauty and strength. It is resistant to moisture and scratching, making it durable enough to withstand the wear and tear of daily foot traffic. It can be left either unglazed or glazed-coated once it has cooled. When properly sealed, the surface of ceramic tile is protected against water. This makes it ideal for kitchens and bathrooms.
Porcelain Tile
Porcelain is a type of ceramic that is made from finer, denser clay that is fired at a hotter temperature. The result is an extremely strong, firm tile that is popular for use in bathrooms and kitchens. It resists all types of stains and harm from everyday wear and cleaning solutions. Porcelain tiles can typically be used both indoors and outdoors, which makes this product more adaptable.
Stone Tile
Our stone tile selection is perfect if you are looking for a more rustic or natural design theme. Marble, granite, travertine, and slate are just a few of the raw materials that are used to make our stone tile. Because of its natural strength, stone tile is typically more durable than ceramic and porcelain tiles. It can also add a luxurious feel to any space.
The Wood-Look Tile Advantage
Hardwood flooring has been a popular and timeless flooring option for a long time. Now, you can have floors that look like natural wood but maintain the strength of tile with our wood-look tile selection. If you're searching for contemporary white oak or distressed hardwood, our line of wood-look tiles has everything you need for your design plans.

Solid hardwood floors are not the ideal choice for bathrooms and kitchens. This is because the wood planks can warp when they come into contact with any moisture or standing water. Wood-look tile is water-resistant so it will provide you with the protection you need. With its wood plank style, wood-look tile can come in the appearance of well-known wood species such as mahogany, oak, pine, and more. With its solid surface, wood-look tile repels dirt, water, dust, and other stains. This makes cleanup and maintenance of your wood-look tile quick and easy, letting you save time and energy for what matters most to you.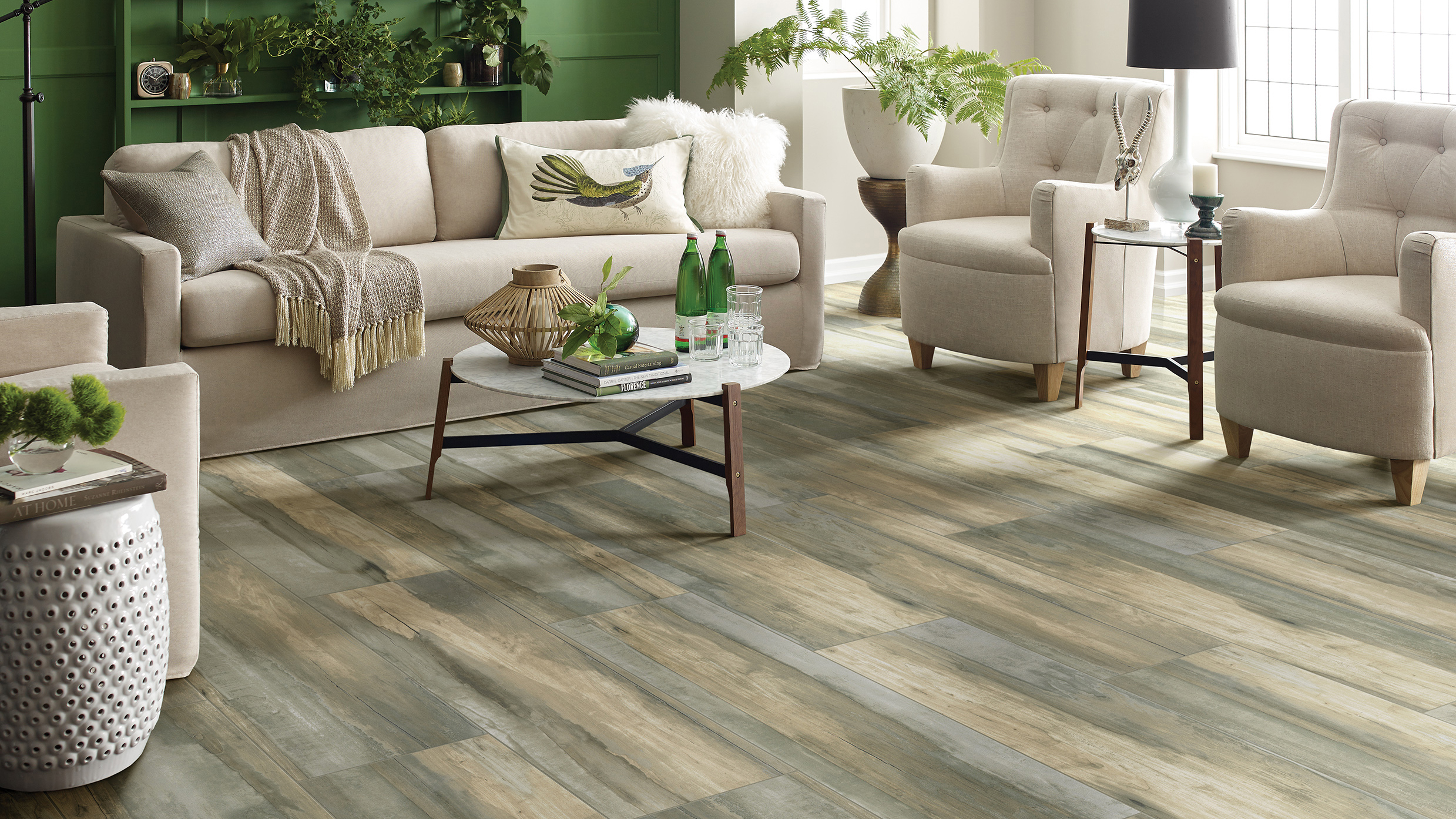 Tile Flooring Installation Services
Once you've purchased your new tile flooring, make another great investment by choosing professional tile flooring installation services. We go above and beyond to provide you with exceptional customer service throughout every part of your flooring replacement. Our team of installers deliver professional tile flooring installation to both residential and commercial properties. With years of experience under their belts, our installers know the most effective ways to perform your installation. They take the time to ensure the subfloor is level so that your new tiles lay flat and are properly placed. They also work with precision so each grout line is perfectly straight.

When you trust us with your flooring installation, our promise to you is to install a long-lasting tile floor whose beauty can withstand the test of time. Trust our experts to use the best care and installation methods. Our installation services are backed by some of the best guarantees in the industry, including our Ultimate Confidence Guarantee. If you are unhappy with your flooring installation for any reason, give us a call within 30 days of your installation and we will replace your tile flooring at now additional cost to you.