Tough and Elegant

Stone Tile Floo

ring in Rancho Cucamonga, CA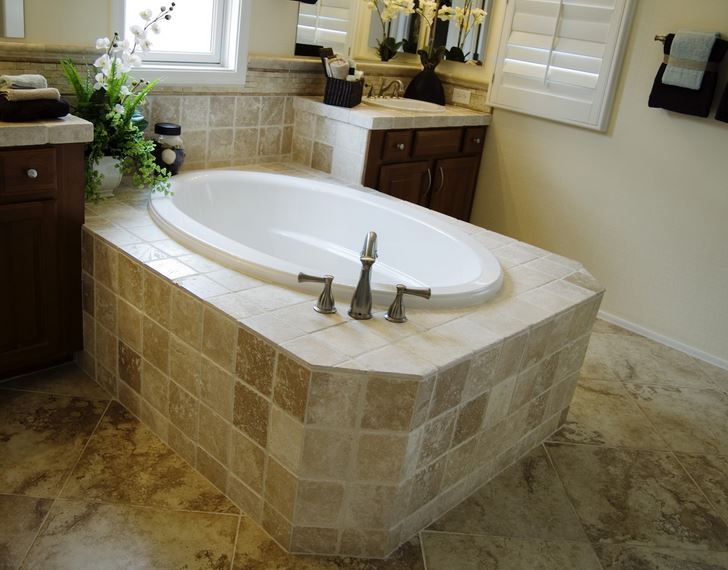 You deserve beautiful flooring that stands the test of time. At Foothill Carpet, you can take your interior design to the next level. We are your source for stone tile flooring in Rancho Cucamonga, CA. Thanks to our product selection, commitment to customer service, and accurate installation services, updating your floors has never been more seamless. Visit our showroom today to view our wide array of natural stone tile flooring.
At our flooring showroom, you have the tools and resources to redefine your interior spaces. Our showroom displays samples of stone tile floor from well-known manufacturers and brands. You'll never have to browse alone, either: our staff is knowledgeable in the hot trends in interior design. Arrange a consultation, and we'll help plan your project to meet your specific needs. We also coordinate stone tile floor installation--all according to your schedule.
Interior Remodeling: It's Set in Stone
Stone flooring has earned a reputation that has spanned generations: there's a reason why the material is associated with the castles and landmark structures of history. Combining long-lasting durability and flexible design options, this venerable material is now yours to make part of your home. Key advantages of this flooring material include:
Lasting Strength: With its tough composition and solid surface, stone tile is here to stay. Stone resists impacts and scuffs with ease, and it repels water and stains. Most messes wipe away with a cloth, making this material a smart choice for the active family.
Eco-Friendliness: Natural stone tile is sourced from the earth. Since this flooring material is meant to last generations with minimal maintenance, you will ultimately spend less time and resources cleaning and considering replacements. This is flooring that helps the environment.
Adaptive Design: Stone is available in a diverse array of colors, hues, and styles. As such, you are welcome to mix and match stone with your furniture and interior design to create unique spaces. We offer many different stone options, allowing you to re-floor a single room or your entire home.
An Installation that Stands the Test of Time
Are you ready to establish the aesthetic appeal and longevity of your home? Count on us for all your flooring needs. Our staff can help you coordinate your remodeling project, turning those ideas into lasting results.
When properly installed, stone tile flooring becomes flooring for life. To that end, we are proud to facilitate stone tile floor installation for you. We work with well-trained, skilled, and experienced teams who take on remodeling projects of virtually any size. Whether your project calls for re-flooring a single home or entire room, we turn your vision into a reality.
Contact us to schedule a consultation for stone tile floors. Our showroom proudly serves property owners throughout Rancho Cucamonga, CA, including Alta Loma, Upland, Fontana, Ontario, and the surrounding communities.