Magnificent Luxury Vinyl Planks in New Haven, CT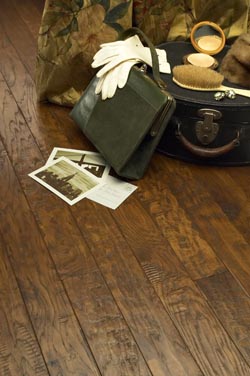 Give your home the makeover it needs with new floors from Foothill Carpet Flooring America. We offer an immense collection of exceptional flooring solutions for you to upgrade your home, including stunning luxury vinyl planks, in Rancho Cucamonga, CA.
LVP is designed to replicate the beautiful appearance of natural hardwoods while providing the unmatched resilience of vinyl. This makes luxury vinyl a cost-effective way to add the timeless aesthetic of wood to any room in your home.
Unparalleled Resilience
If you are looking for a flooring solution that is easy to maintain and provides superior protection against moisture and damage, then luxury vinyl it the right choice. A luxury vinyl plank floor is easy to clean, with many spills and messes wiping away simply with a cloth or mop. Vinyl is also hard to stain, meaning it will keep its appearance even after multiple spills and messes.
Luxury vinyl also provides superb moisture resistance. This lets you add the gorgeous aesthetic of wood to areas where hardwood is typically not recommended such as bathrooms and kitchens. This moisture resistance also keeps water from getting under the flooring, which helps protect your home from the dangers of mold and mildew.
Furthermore, an LVP floor is soft underfoot and provides excellent insulation. This helps to give you a comfortable surface to walk, making luxury vinyl perfect for living areas and bedrooms.
Choosing the Right Aesthetic
With a vinyl plank floor, there are a limitless number of colors and patterns to choose for your home. Whether you want to add the soft aesthetic of maple or the majestic radiance of oak, there is a vinyl plank to match your needs.
If you are unsure of what style you want for your rooms, then our team is here to help. Our flooring experts have the experience needed to determine which luxury vinyl planks would work best with your home's current décor. We will also help you explore our collection to find all the solutions required to give your home's flooring a completely new look.
Full Installation Services
Foothill Carpet Flooring America offers complete installation services for all of the flooring surfaces that we carry in our store. Our professional team has the skills and experience required to take care of your new luxury vinyl plank floor installation, ensuring that your new floor looks remarkable and lasts for years.

Contact us when you are looking for luxury vinyl flooring for your home. We proudly serve Rancho Cucamonga, Alta Loma, Upland, Fontana, and Ontario, CA, as well as the surrounding areas.