Enjoy Our Luxury Vinyl Flooring in Rancho Cucamonga, CA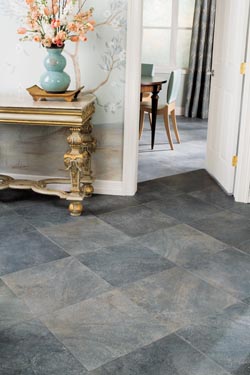 Every element in your home's design should contribute to one mission: making you as comfortable and happy as possible. That's something we understand at Foothill Carpet Flooring America, and it drives our own vision of supplying a better class of surface for our customers. From the moment you walk through our doors, we're focused on giving you the best available shopping experience, and that's why we're excited to share one of our best materials -- our luxury vinyl flooring in Rancho Cucamonga, CA.
What makes this product worth being thrilled over? The list is long, but at the very top of it is increased versatility for homeowners who want the best in both style and per-dollar value.
Vinyl is:
Less Expensive than Many Alternatives
Tough Under Pressure
Capable of Delivering Diverse Looks
Available in Our Spacious Showroom
When you visit us, you can see your favorite flooring options in person and receive information from our knowledgeable staff about the surfaces that inspire you. All in all, that translates to an easier experience and service that keeps the most important mission in mind: improving your life with quality floors.
Resilient Flooring with Real Flair
Thanks to its relative flexibility and modern manufacturing, vinyl offers a wide range of benefits to your everyday comfort. It's softer underfoot than many of its aesthetic siblings in the hard floor family, and it's easy to keep clean if you need something that works for children and pets. Additionally, we carry a line of waterproof flooring, including some waterproof luxury vinyl brands.
All of that is important, of course, but there's one thing your floors need to do before anyone ever sets foot on them: look great. Fortunately, our luxury vinyl tile and luxury vinyl plank options have you covered there, too.
Emulating some of the industry's most coveted materials, this contemporary product allows you to design your home with an authentic hardwood or stone look. Even better, it requires far less maintenance than the genuine article, leaving your time and money free to actually enjoy the floors you pay for. With high-resolution textured or embossed surfaces, you'll get an upscale look for less.
Selecting the Best Option for Your Value
Ultimately, home improvement projects are about more than looks. You also need your floors to provide tangible value for your future. Thanks to ever-more-impressive improvements in the production process, our vinyl delivers maximum worth for as long as you maintain it. With that said, you may want to know all your options before you make a decision.
We get it. Our showroom is a pressure-free environment where you can investigate everything from luxury vinyl tile installation methods to completely different products like our much-loved laminates. No matter what you choose, our goal is always the same: to be the store you can trust for fine flooring.

Contact us today and add premium vinyl to your home's list of assets. We proudly serve Rancho Cucamonga, Alta Loma, Upland, Fontana, and Ontario, California, as well as the surrounding areas.