Your Trusted Store for Flooring in Rancho Cucamonga, CA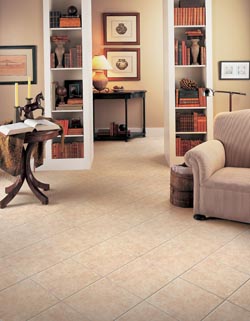 No room is complete without a beautiful, durable floor. Since the floor is one of the most noticeable features in any room, it plays a big role in your overall interior design. That's why it's important to find a surface that suits both your aesthetic needs and your practical demands.
At Foothill Carpet Flooring America, we make it simple to find your ideal surface. We offer one of the broadest selections of flooring in Rancho Cucamonga, CA, along with valuable insight from our knowledgeable staff. Visit our showroom today to see and feel our products in person and consult with our team members. We look forward to helping you discover the right surface to transform your room.
Floor Shopping Made Simple
Some people walk into home improvement stores like ours and get excited about all of the possibilities. Other people see all the different choices to be made and feel overwhelmed. No matter where you fall on the spectrum, we make your shopping experience with us as rewarding as possible.
We carefully organize and display our many flooring brands to make it easy to find what you're looking for. Since we only carry surfaces from reliable manufacturers, you can rest assured that the products you're browsing will do well in your property. Whenever you have questions, our sales associates are always close by to help.
For shoppers who need extra assistance, we provide personalized recommendations. Talk to us about the kinds of colors and designs you like, your lifestyle, and your budget. Based on the information we gather, we guide you towards the surfaces that best suit your project. Stop by today to consult with us; you'll be amazed at how simple shopping can be at our flooring store.
Installation and Maintenance Services Also Available
We don't just help you find the right floor--we also install it and help you care for it too. Hire our installers to ensure your new surface is put into place correctly. Proper installation not only makes your floor look its best but also wards off unnecessary wear and tear. Our flooring installation crew is trained to work with every product we sell, so you can always count on them to do the job right.
In addition, our staff is also happy to give you maintenance advice tailored to the specific product you bought. Correct cleaning and upkeep are essential to maintaining your floor's beauty and structural integrity. In fact, routine maintenance can add years to any surface's lifetime. Reach out to our team today with your maintenance questions for further details.
Contact us to learn more about our wide selection of surfaces and the types of assistance we offer. We proudly serve clients from throughout Rancho Cucamonga, Alta Loma, Upland, Fontana, and Ontario, California, as well as the neighboring communities.