Vinyl Flooring in Rancho Cucamonga, CA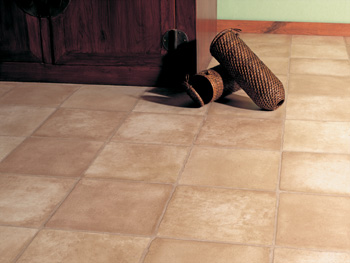 Give your home a beautiful and cost-effective makeover when you install our high-quality vinyl flooring products. With its sturdiness, resistance to wear, and ease of maintenance, vinyl is the one of the most versatile flooring choices on the market today. Whether you need new or replacement flooring, our collection features stylish vinyl floors in a variety of designs, textures, and colors certain to complement any decor. In addition to offering expert sales and design, our skilled staff is pleased to install your new flooring in any room of your home.


Stunning Vinyl Tile Flooring
Add the enduring appearance of stone at a reasonable price when you choose one of our timeless vinyl tile flooring patterns. Commonly referred to as luxury vinyl tile (LVT), this style of flooring is one of our most popular, as it lends the sophistication of stone and other flooring materials to your home without the higher cost. Because vinyl tile can be laid with grout, it accurately mimics the feel of natural flooring like travertine, limestone, or marble. In addition, LVT's durability exceeds that of its ceramic counterparts, which means less wear from heavy use and no risk of chipping or cracking.


Hard-Wearing Vinyl Sheet Flooring
If your house is home to pets or small children, then vinyl sheet flooring is a highly durable, yet attractive, option for a floor that can weather the test of time. Installed from a continuous roll, sheet vinyl can be cut to fit any area, and its limited number of seams makes it impervious to liquid from spills and other accidents. Furthermore, its resistance to scratches makes sheet vinyl a key flooring choice that withstands a lifetime of activity. Because vinyl sheet flooring can be printed and stamped in any color or pattern you wish, the decorative possibilities for your new floor are virtually limitless.


Affordably Elegant Vinyl Plank Flooring
Whether you enjoy a deep, rich stain or a more subtle woodgrain look, vinyl plank flooring brings you the elegance and feel of hardwood at a fraction of the cost. We carry a vast selection of luxury vinyl plank (LVP) products in your choice of true-to-life patterns and hues. LVPs faithful realism, longwearing resilience, and superior water resistance—along with its ease of installation—make it an increasingly preferred upgrade among homeowners. Vinyl is an especially outstanding alternative when the application or your budget makes hardwood impracticable.


Comprehensive Vinyl Flooring Installation
Enjoy a stress-free flooring experience. Your new flooring project should easy. From selecting your attractive new floor and designing its layout to installing it, we help you all along the way. For this reason, our experienced staff provides affordable vinyl flooring installation for any room in your home. Our team arrives promptly to deliver your new vinyl floor and perform your installation with strict attention to your decorating plans. Because your satisfaction is key, we work as quickly as we can, take care to deliver quality craftsmanship, and avoid any disruption in your family's lifestyle while on the job.



Contact us today to update your floors with any of our exceptional lines of vinyl flooring in Rancho Cucamonga, California. Our highly trained staff is standing by to help design and install your stunning new floor.